Website: www.learnandmaster.com
Price: $249.00
Skill: Beginners To Advanced
Customer Service: Yes
Money Back Guarantee: Yes
Shipping International
Payment Plan Yes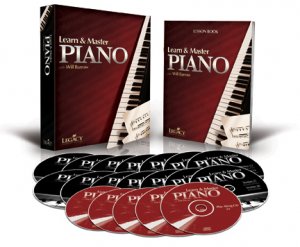 The Learn And Master piano course is a comprehensive course for everybody that want to learn piano. This course will appeal to those that don't want to use a computer to learn piano. It comes with 14 DVDs that can be used with a TV and a DVD player. It probably the closest you will get to actually having a teacher in the room with you.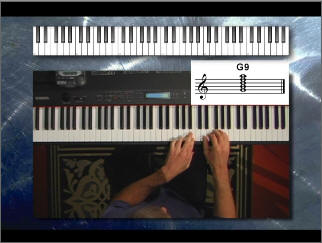 This course also comes with five audio CDs and a music book. The idea is to get you playing popular songs as soon as possible. The CDs will allow you to play along with actual musicians. It's a bit like karaoke, but instead of singing with a band, you're playing the piano with a band. It's a great way to learn.
This course also gives you a great teacher with an impressive bio. Will Barrow is a composer a singer songwriter and a piano teacher. He has played on Broadway in New York, won a Grammy and he has a Masters degree from Manhattan School of Music. How that for a piano teacher.
There's no doubt that this is a luxurious piece of work. The presentation is very professional from the course binder to the content of the DVDs and CDs and the very high quality printed material. It even smells nice. So it won't be a surprise to learn that this is also the most expensive course we have reviewed.
This is without doubt the Rolls Royce of piano courses, if you want a very high quality piano course that doesn't need a computer this won't disappoint. As well as allowing you to play almost immediately there plenty of content to keep you going for years to come.
Visit The Learn And Master Piano Website Here